Blacksburg Virginia ADHD/ADD Services
As a specialist in the diagnosis and treatment of Attention Deficit Hyperactivity Disorder (ADHD) and Attention Deficit Disorder (ADD), Dr. Barker provides comprehensive and affordable assessment and treatment services for children, adolescents, and adults. Dr. Barker is Co-Director of the ADHD Speciality Clinic and utilizes a team approach to accurately and effectively assess and treat ADHD/ADD.
Please Visit ADHD Professionals.com
Assessment
Often misdiagnosed, ADHD/ADD is best evaluated using a variety of assessment tools. ADHD/ADD can many times mask an underlying learning disability or emotional problem. Accurate diagnosis is essential to rule out other disorders and determine its impact on academic career, social, marital and family functioning. With decades of combined clinical, teaching and research experience with ADHD/ADD, Dr. Barker stresses the importance of comprehensive and accurate identification of ADHD and utilizes an extensive battery of highly validated procedures to provide patients/families with a comprehensive report.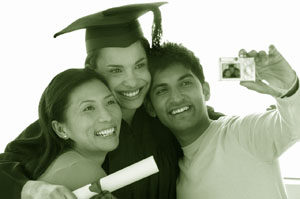 Counseling, Coaching, and Behavior Management
Effective treatment depends on accurate diagnosis. Our professionals know ADHD is often misdiagnosed or may take many different forms depending on the individual and the presence of emotional or other stress factors. With accurate diagnosis, the type of treatment that would best benefit each individual's unique situation is well-established. In many cases, medication alone does relieve or handle all symptoms or problem areas. Specific behaviors that are affected by ADHD/ADD include:
Poor study or work habits
Disorganization
Difficulty staying on task
Behavior problems
Relationship conflicts