Blacksburg Virginia Couples Counseling
Couples seek therapy for a wide range of reasons. More often than not, couples who seek therapy have trouble communicating effectively. Consequently, there is a breakdown in one or many parts of the relationship. Often times I'll hear that couples have lost time in their lives for one another, the trust is gone, or they feel betrayed; their sexual lives and desire has diminished, they fight and argue about the same things and never find resolution; and they feel more negatively about their partner than they do positively. This shift in a relationship can bring about many emotions, including sadness, confusion, and despair.
Couples Counseling Can Help:
If you're in a painful relationship and considering leaving
If you have problems communicating with your partner
If you have decided to divorce and want to end your marriage in a healthy way
If there is a loss of intimacy in your relationship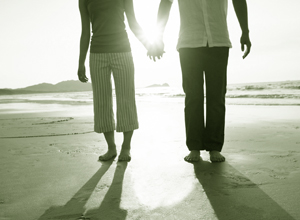 I am a marriage/couples counselor who has helped many couples over the years with problems and relationship repair. I realize you may be exhausted by the issues you have grappled with, often for years. You may have tried counseling before with no success. You may wonder if there is any advice on relationships that can truly help.
I have tools and strategies to help give hope with even the most daunting of problems. I can help you evaluate what is missing from your partnership, and also give specific remedies for conflict resolution, resolving problems and building trust and affection.
Whether you come in alone or with your spouse or partner, talking with a trained expert can help you improve your relationship dramatically, and keep you on track.